Impact Martial Arts
Kickboxing Program
Kickboxing offers you a great way to build strength, cardio and flexibility, while also boosting your coordination. If you are looking for a high intensity training regimen to push you to work harder, look no further than our Kickboxing program!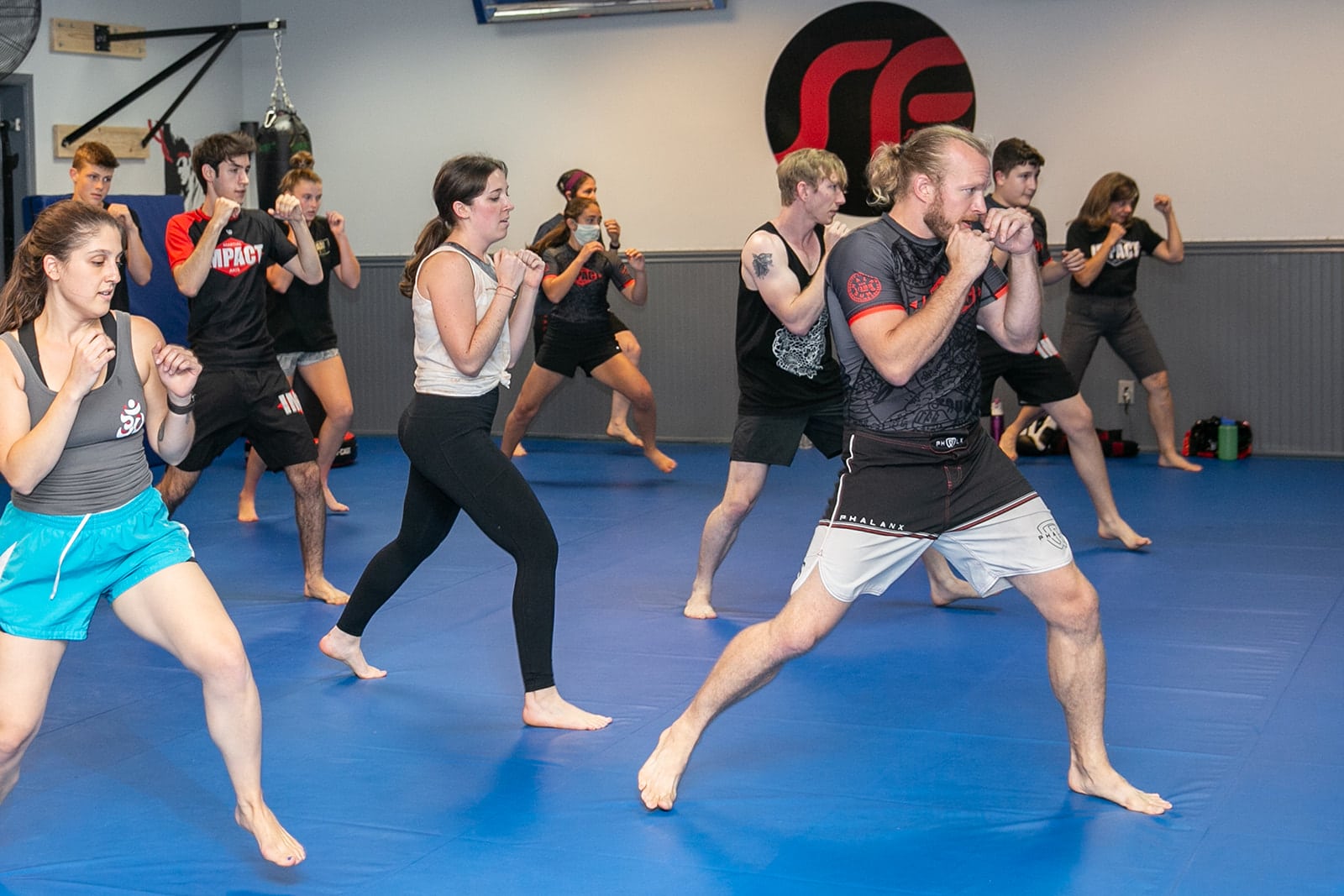 Push Yourself
Impact's kickboxing classes mix the fast, dynamic kicks of Taekwondo along with techniques from American Kickboxing, Muay Thai, boxing, and MMA striking. Our kickboxing classes will increase your cardiovascular endurance, leg strength and hip mobility, and overall core strength.
In addition, our students also learn valuable self defense skills while working off stress in a fun, inclusive environment.
Join Today For A Free intro Class!