Instructors
The instructors at Impact Martial Arts of Clinton, Annadale, and Flemington offer the finest instruction money can buy. Learning martial arts will teach you focus, discipline, memory, goal setting, respect, confidence, and the realization of the effort that it takes to become a self-confident individual.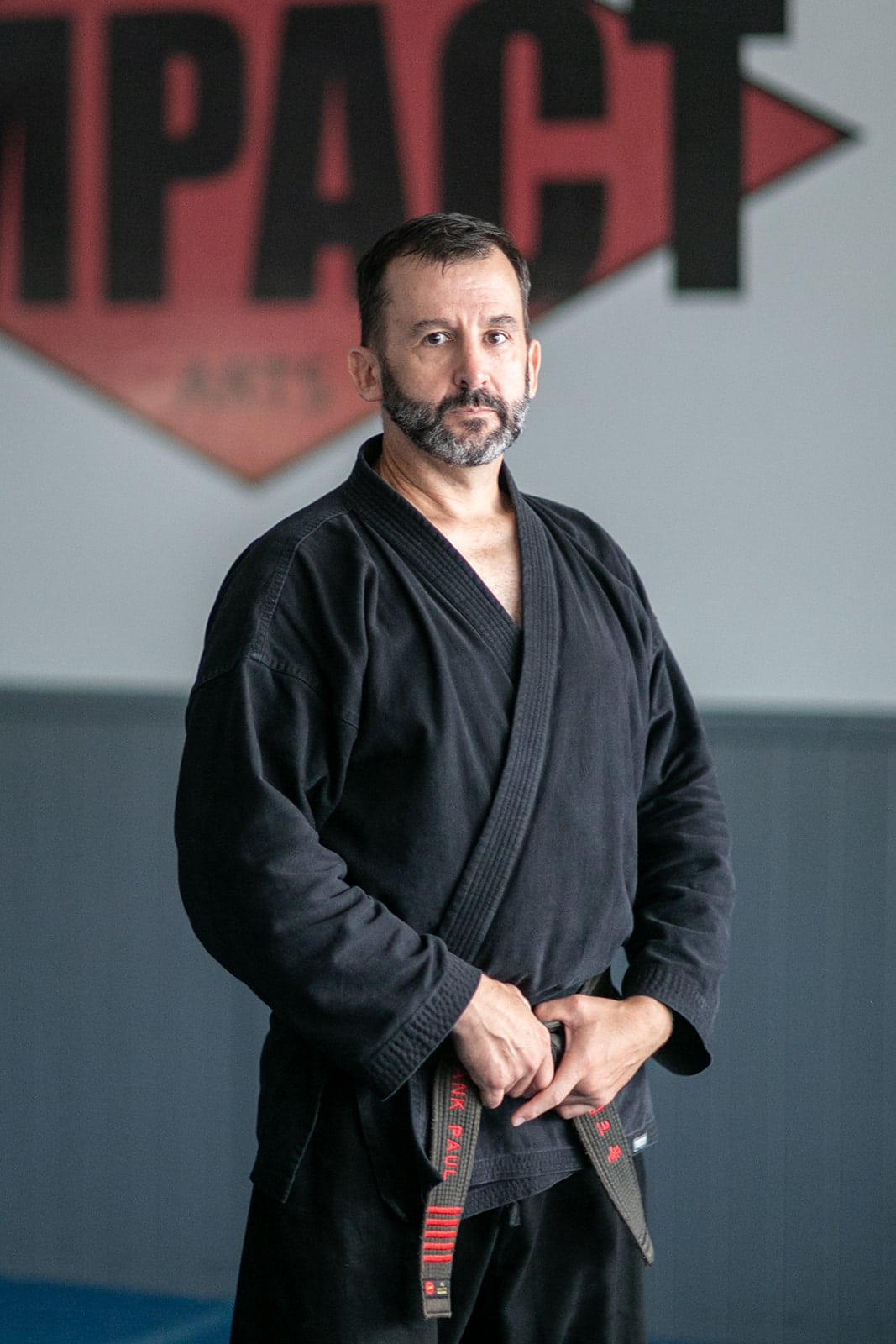 Founder and Chief Instructor
Frank Paul
Frank Paul is a 5th Degree Black Belt Master Instructor in Taekwondo and a 3rd Degree and Certified Instructor in Haidong Gumdo. He has been teaching since 1992 and has been the Chief Instructor at the Clinton Academy since its inception in October 1993. He is known and respected for his ability to teach exciting and educational classes while instilling discipline and respect. He has the ability to get each student to reach their fullest potential and achieve goals once thought impossible. In January 2006, Mr. Paul was inducted into the USA Martial Arts Hall of Fame.
Read More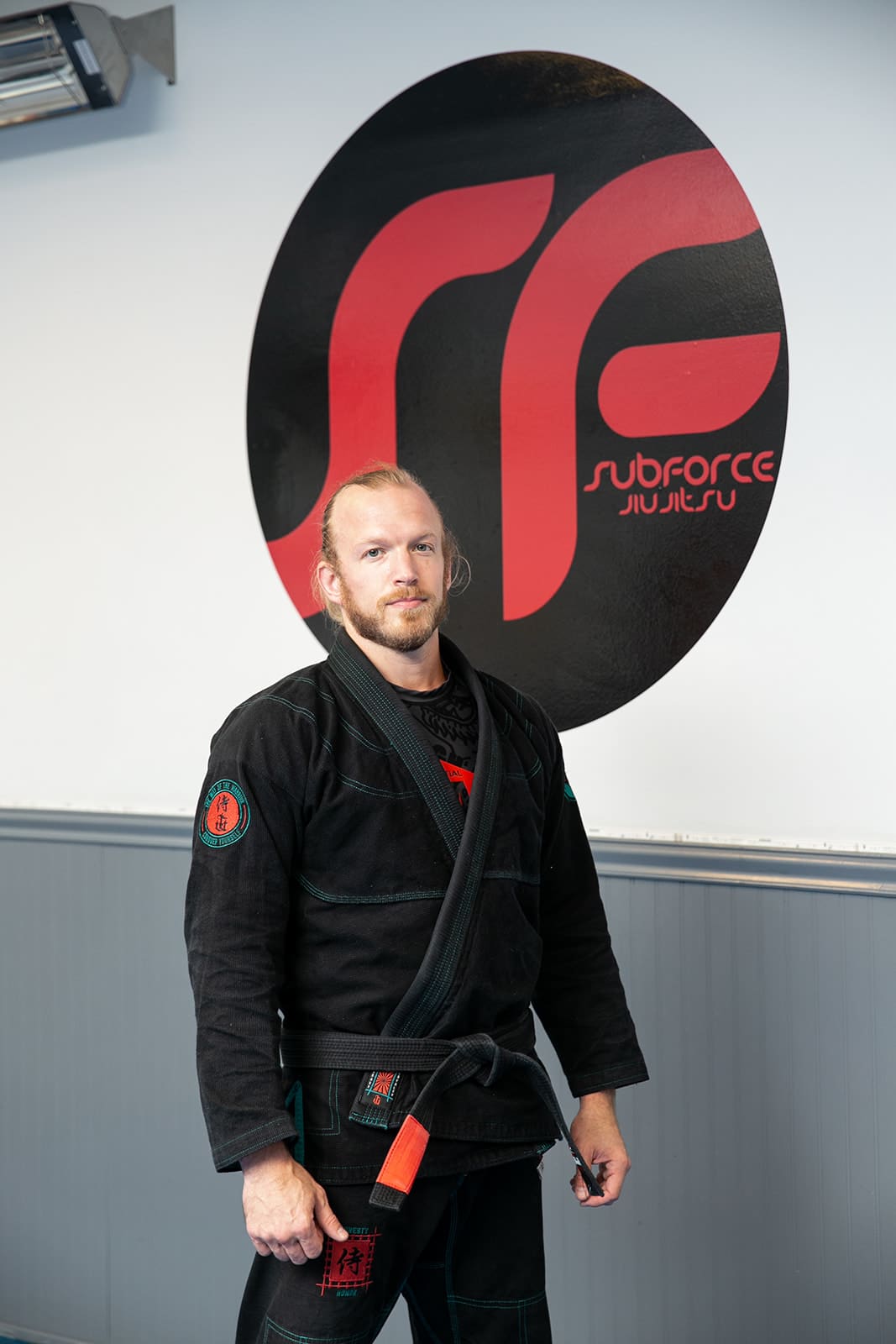 Instructor
Chris Reitz
Chris Reitz began training in TKD in 1994 with Chief Instructor Frank Paul at the Clinton location. He holds a 2nd degree black belt in TKD and a black belt in Brazilian Jiu Jitsu. Additionally, he has a 500 hour yoga teaching certification from the Yoga School of New York.
His classes are a healthy mix of both the traditional and modern aspects of martial arts training. Students can expect to stretch, sweat, learn, and most importantly, have fun. Chris teaches the TKD, BJJ, and kickboxing classes at Impact.
Chris' competition resume includes gold medals in the Good Fight Submission Only Tournament, American Sambo Association tournaments, Canadian Combat Sambo Challenge, Battle of Brooklyn Sambo Superfights, and the NJBJJF. He has medaled in IBJJF, NAGA, and judo tournaments as well.
Read More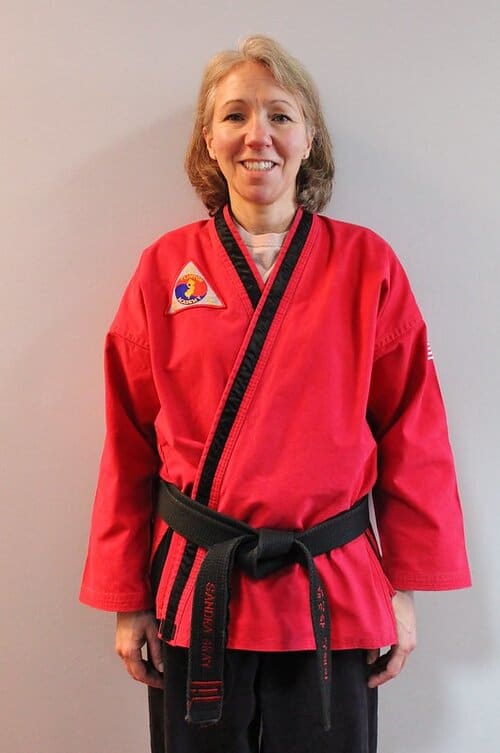 Instructor
Sandy Gray
A third degree senior black belt, Sandy began taking classes with her eldest son, Chase, more than 20 years ago. She brings her passion for the technical aspects of Taekwondo to all of her classes and she's always happy to encourage her students to be the best they can be. Having raised three children through the program to black belt and beyond, she's an enthusiastic advocate for the benefits of studying the martial arts as a family.
Read More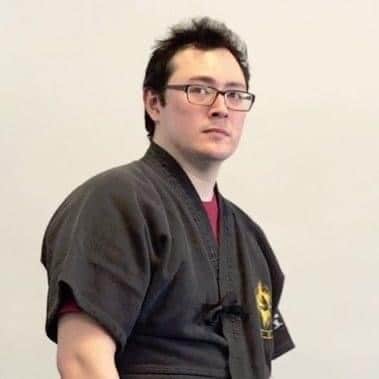 Instructor
Bryan Ezawa
Bryan Ezawa is a 4th degree in Haidong Gumdo and a Certified Master and Instructor sanctioned by the World Haidong Gumdo Federation. He is a founder of the East Coast Haidong Gumdo Association and is its Technical Director. He's been training in martial arts since 2003 under Chief Instructor Frank Paul, then also under Chief Master Frank Bergman and Headmaster Jeong Woo Kim for his Gumdo training. His classes focus on application of techniques, understanding the why of Gumdo beliefs and moves, and making his students the best sword fighters he can.
Read More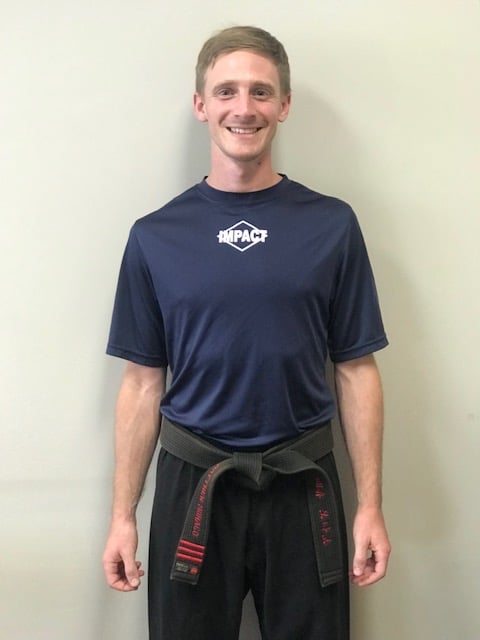 Instructor
Matt Monaco
Matt Monaco is a 3rd Degree Black Belt in Taekwondo. He began his training with Chief Instructor Frank Paul in 1999, and started on his teaching journey over 17 years ago. In addition to teaching martial arts, Matt has worked for the Food Bank of Central New York and America's Grow-a-Row as a Community Engagement Coordinator, Nutrition Educator, and Farm Assistant. Outside of the studio Matt enjoys training in balance arts and natural movement exercises such as slacklining, trail running, and rock hopping. He is currently working towards his Level 1 and Level 2 instructor certificates in the Movnat Natural Movement program.
Read More
Red Collar Instructors
Being able to influence the lives of families is the ultimate responsibility. These instructors can and lead a full class on their own.
Blue Collar Instructors
The blue collar on these instructors represents the maturing process and optimism as the instructor helps students reach for the sky and new heights.
Are you interested more in what Martial Arts has to offer you?
Special Offers